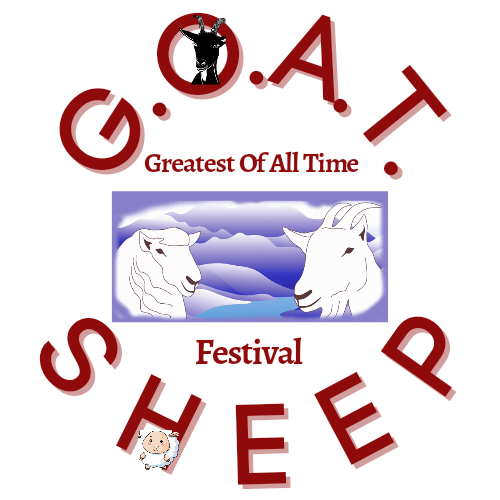 RAIN OR SHINE – COME JOIN US!!!
Third Annual Greatest Of All Time (G.O.A.T.) Sheep & Goat Festival – September 23rd, 2023
MARK YOUR CALENDARS!!! This year's Festival promises to be the biggest and best ever!!! This year's festival will be held at the New River Valley Fairgrounds in Dublin, Virginia! Yes, we will still have all of your favorite attractions – Live Music, Live demonstrations including sheep & goat shearing, goat milking, yarn spinning and Dog Trials! Petting Zoo, Kid's craft and activity area, Photo booth, Sheep and Goat Breed Display, Many Vendors – Club Members who make exciting creations from wool and/or goat milk! Educational booths and displays, and everyone's favorite – the Spinning Wheel of Prizes! This year we will also have a Starter Flock Sale! If you've been "on the fence" about raising sheep or goats, this is your chance to get a great start! Be prepared to be dazzled and have more fun in one day than you can imagine! EWE don't want to miss this!!!
Sponsor The Festival!
Become a Sponsor and be part of the fun, education and excitement!
Various levels of sponsorship – Get a packet with full info and join us this year!
Free to the public!
Date:  Saturday, September 23rd 2023  9am – 4pm
New River Valley Fairgrounds   Dublin, VA
Please remember – as much as we love dogs, please leave your pets at home for the safety of our animals.  Properly identified and leashed Service Dogs are welcome.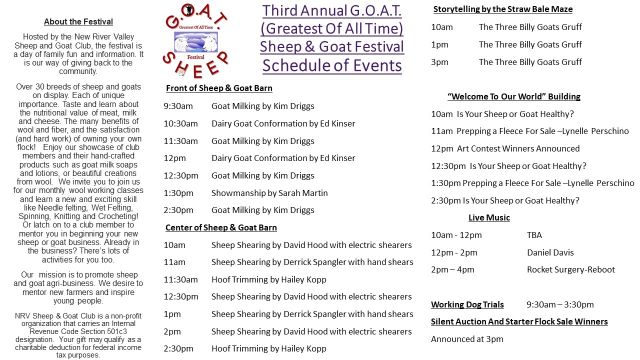 Click to see expanded picture
The Virginia-Maryland College of Veterinary Medicine, established in 1978, is a leading biomedical teaching and research center. It serves as the in-state veterinary college for residents of Virginia and Maryland, with campuses in Blacksburg, Roanoke, Leesburg, and College Park.
 The college provides top-quality services for the care of both sheep and goats, including on-farm consultations. We proudly sponsor the Sheep and Goat Festival, reflecting our commitment to the industry.


FINANCIAL SUPPORT FOR AGRICULTURE AND RURAL AMERICA SINCE 1916
Loans for Farms, Homes & Land
The funding and expertise to make your rural dream a reality.
.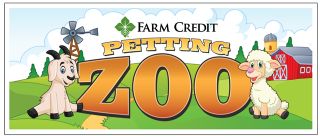 RURAL KING
WITH LOCATIONS IN
RADFORD, WYTHEVILLE
AND BEYOND!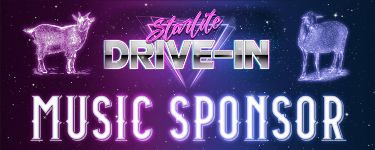 STARLITE DRIVE-IN
LOCATED IN 
CHRISTIANSBURG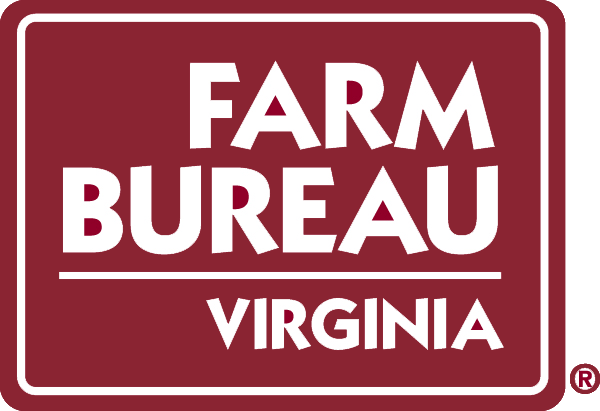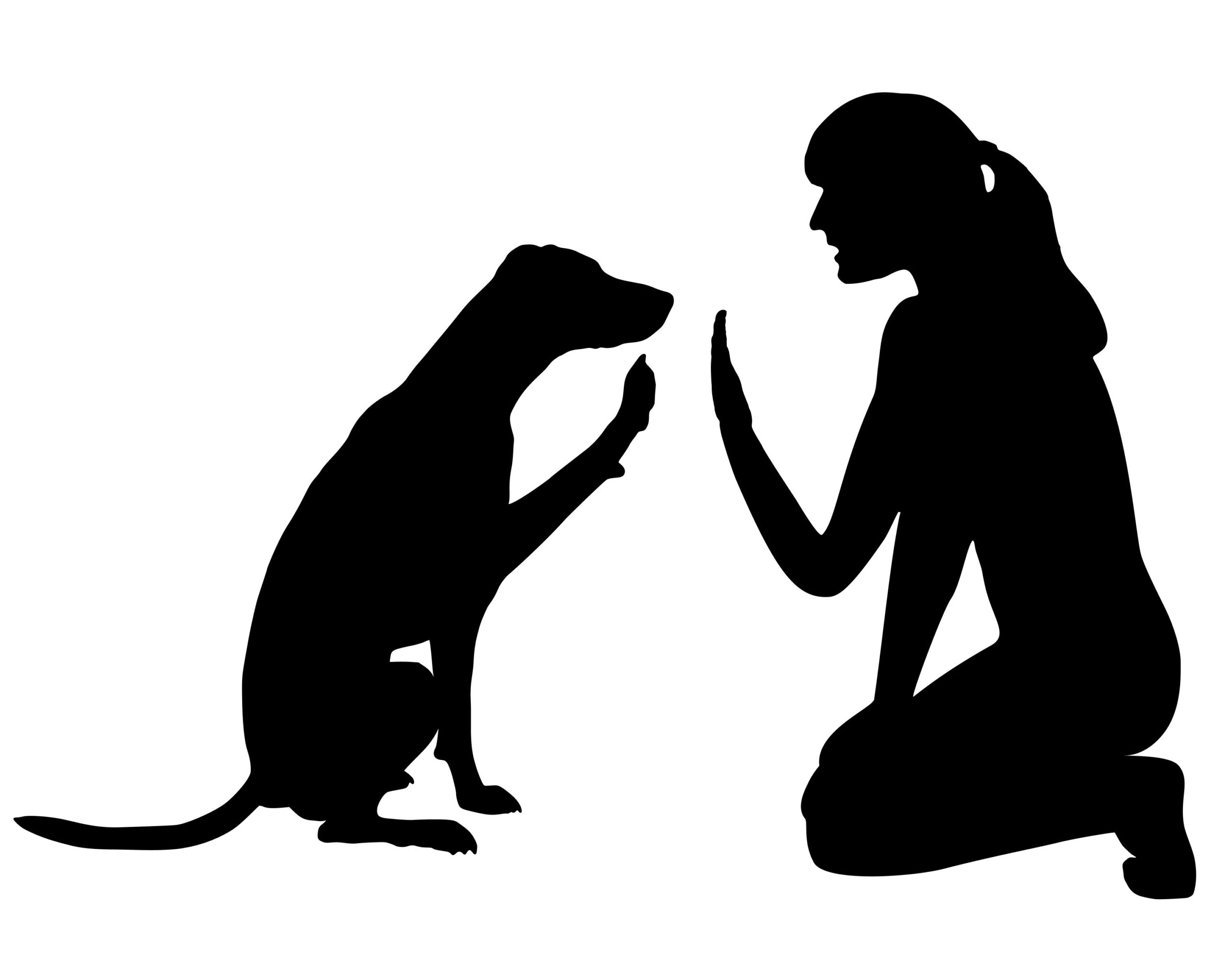 Professional Rehabilitative Options Inc.
Who We Are:
PRO Case Managers are experts in their field. We take extreme care with every case. Trust your case with PRO.
We are only as good as our last case.
https://www.letprohelp.com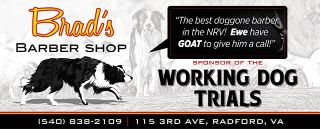 Come Visit Brad's Barber Shop is a traditional barber shop located in downtown Radford, VA or find us on Facebook!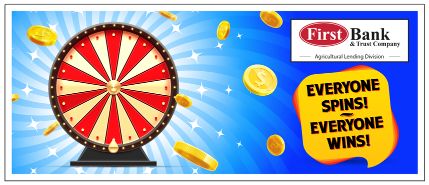 Visit our Spinning Wheel of Prizes!  Everyone Spins and Everyone Wins!  Sponsored by First Bank and Trust!  
Kool 95.3 is an pop-music formatted broadcast radio station (95.3 FM) licensed to Rural Retreat, Virginia, serving Wythe County and the surrounding counties of Southwest Virginia area. WXBX is owned and operated by Three Rivers Media Corporation.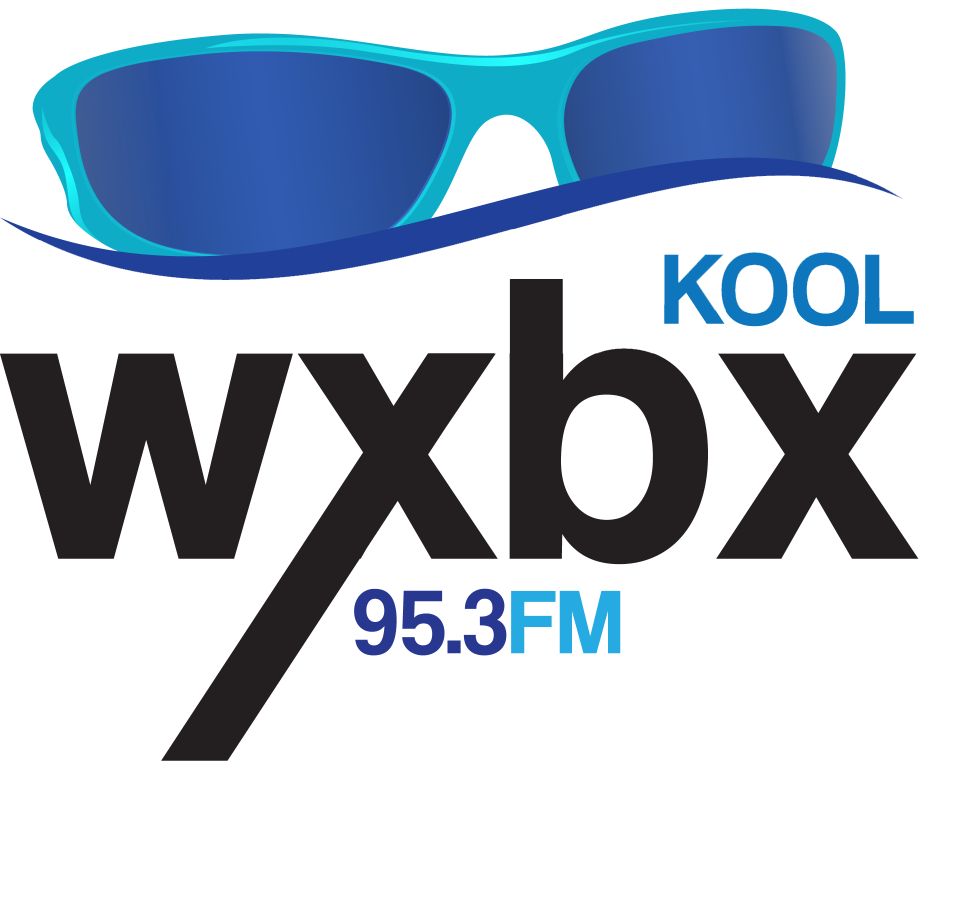 Skyline National Bank – Looking ahead, you'll see a greater capacity to serve you and a more focused commitment to provide service that's "always our best." Our future is bright … in fact, the sky's the limit. We want to be a vital part of this community and an active, supportive neighbor. We truly believe that the sky is the limit to what we can accomplish together.
Visit Skylinenationalbank.bank
Getting the most from your money?
Ask about our competitive deposit rates
and all of our services!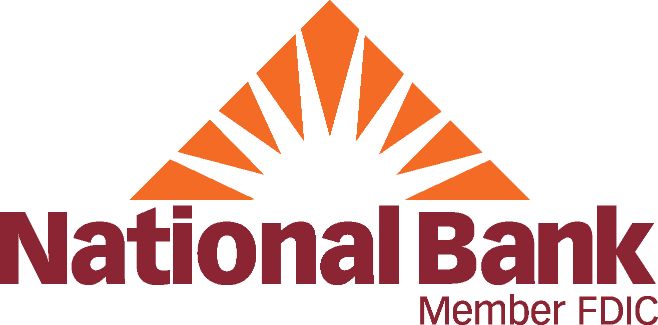 Syncope Falls Farm is happy to offer our line of Southern Grace goat milk lotion and soap. We have a variety to choose from with many different essential oils and fragrances available. If the benefits of goat milk are not enough…..we have also added honey, lanolin, oatmeal, corn meal, and various beneficial herbs striped throughout certain soaps. Please contact us at syncopefallsfarm@gmail.com for a complete list of Southern Grace products.
Nolley Wood Farm produces healthy, clean, meat and eggs while maintaining the best animal welfare practices.  Nolley Wood Farm is comprised of 54 open and wooded acres located outside the village of Riner, Virginia. It was part of a 600 acre family farm owned by the Nolleys for over a century. Nolley Wood is owned by Phillip and Jennifer McClellan, and is home to a flock of Katahdin sheep and their guardian llamas, a few heritage-cross pigs, 60 laying hens and 50 turkeys both heritage and broad-breasted. All are free-ranging. Eighteen Charolais cattle are jointly owned with the adjoining Selah Springs farm (also a part of the original 600 acres). All these, plus 3 Arabian horses, 3 cats and 2 dogs, combine to make up Nolley Wood Farm.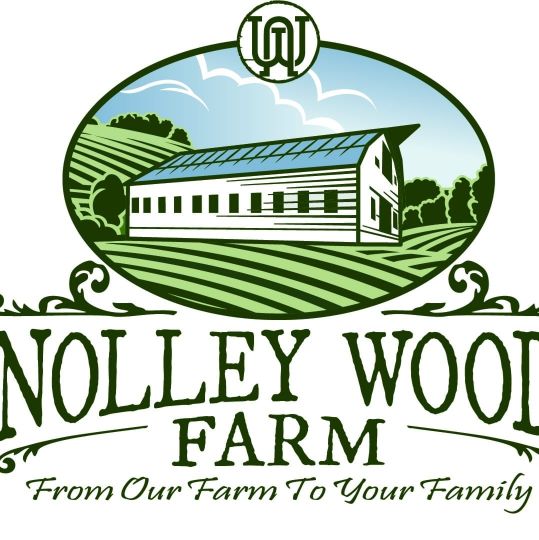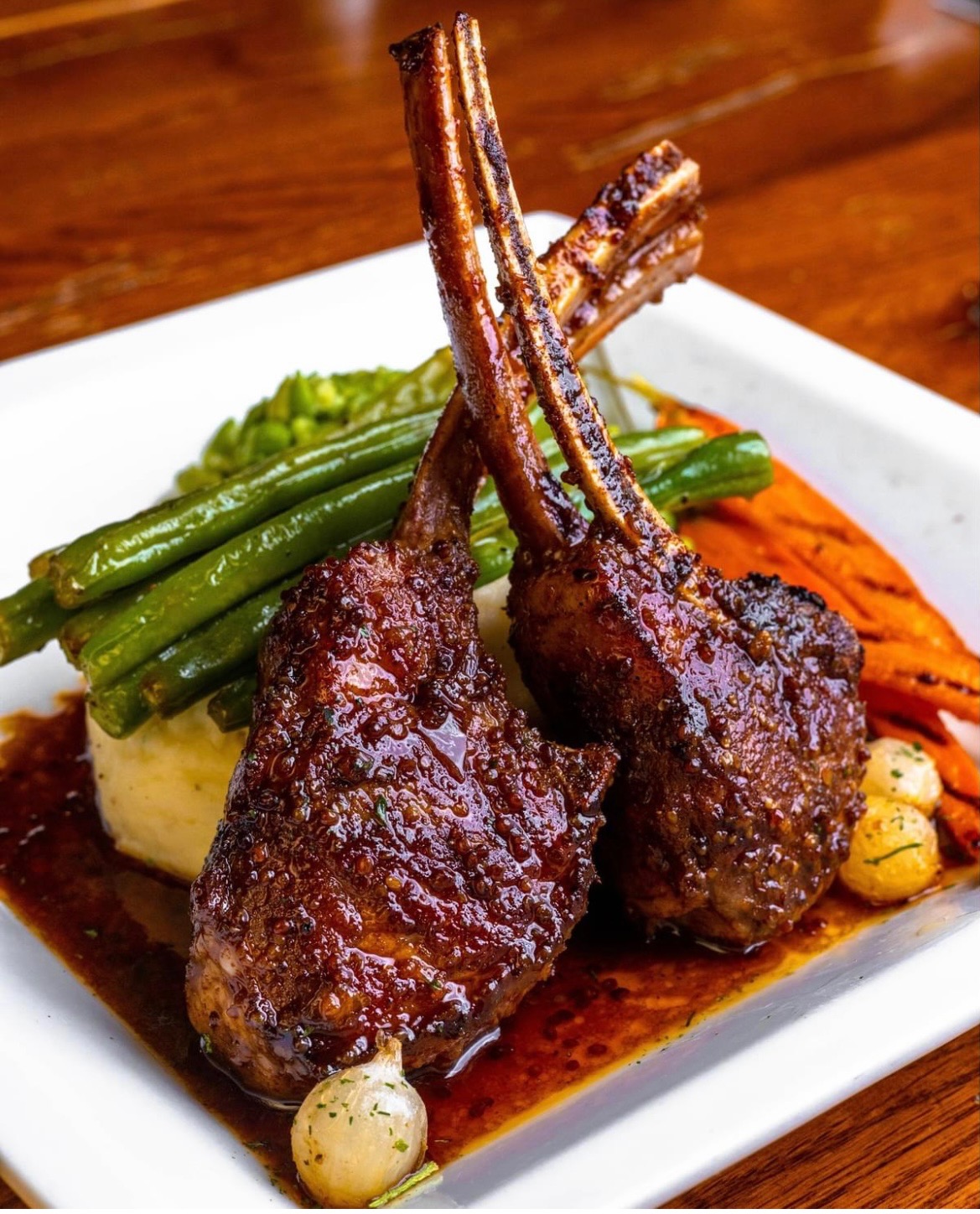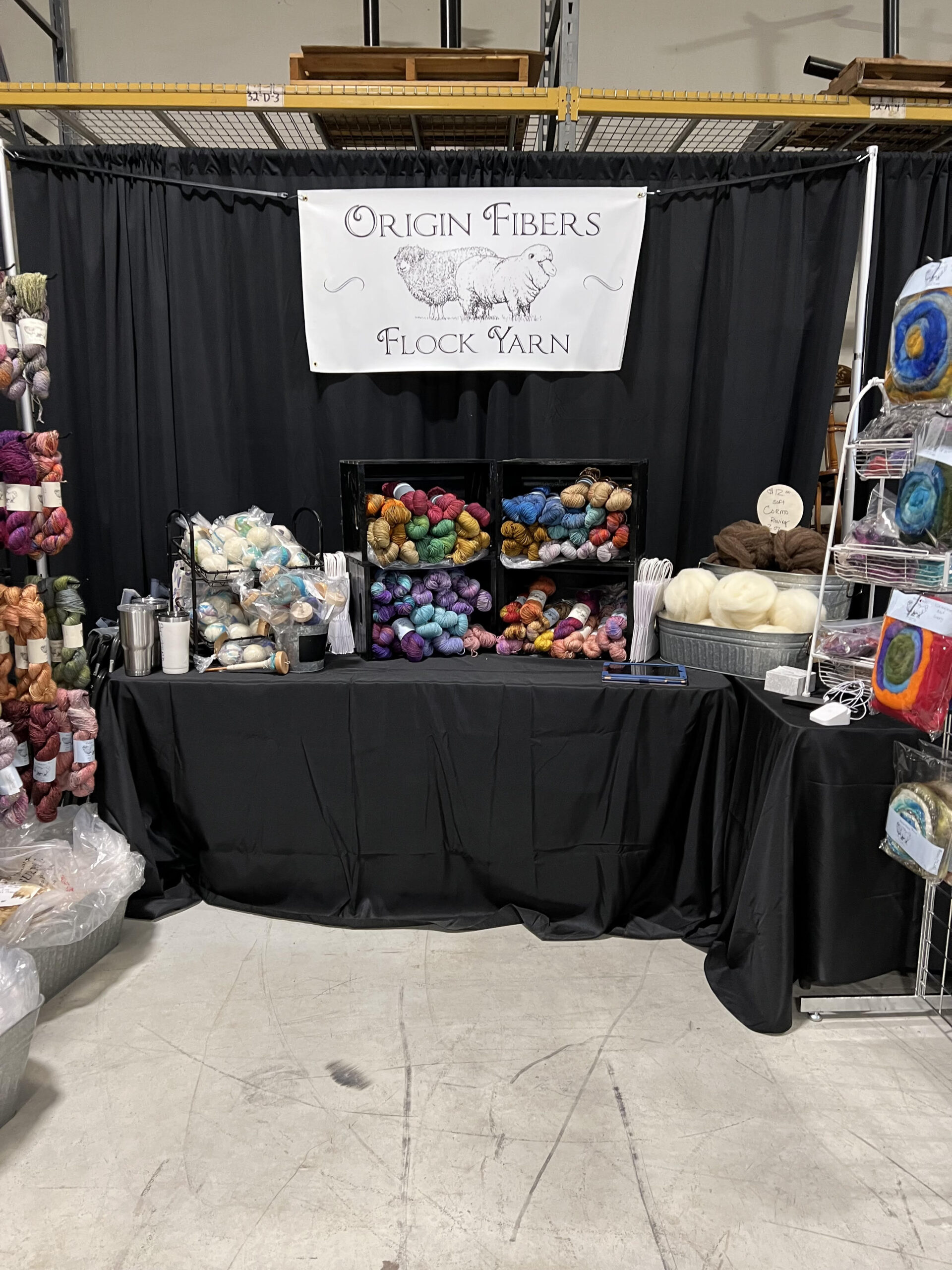 Origin Fibers Flock yarn –
Provides fiber for hand spinners and fiber fanatics.
Green Mountain Farm
Melody Simpson is a teen entrepreneur who started her business in 2019. She currently owns a small herd of American Alpine goats in Blacksburg VA. She makes all natural, skin loving soap using oils/butters, goat milk from her goats, essential oils, and clays/herbs/botanicals. Her dream is to homestead and make soap for a living, and each bar of soap she sells gets her one step closer to that goal!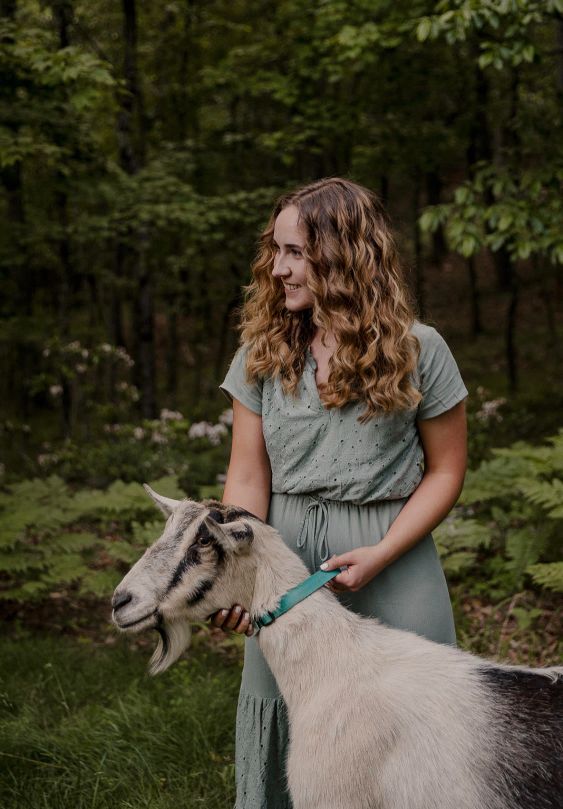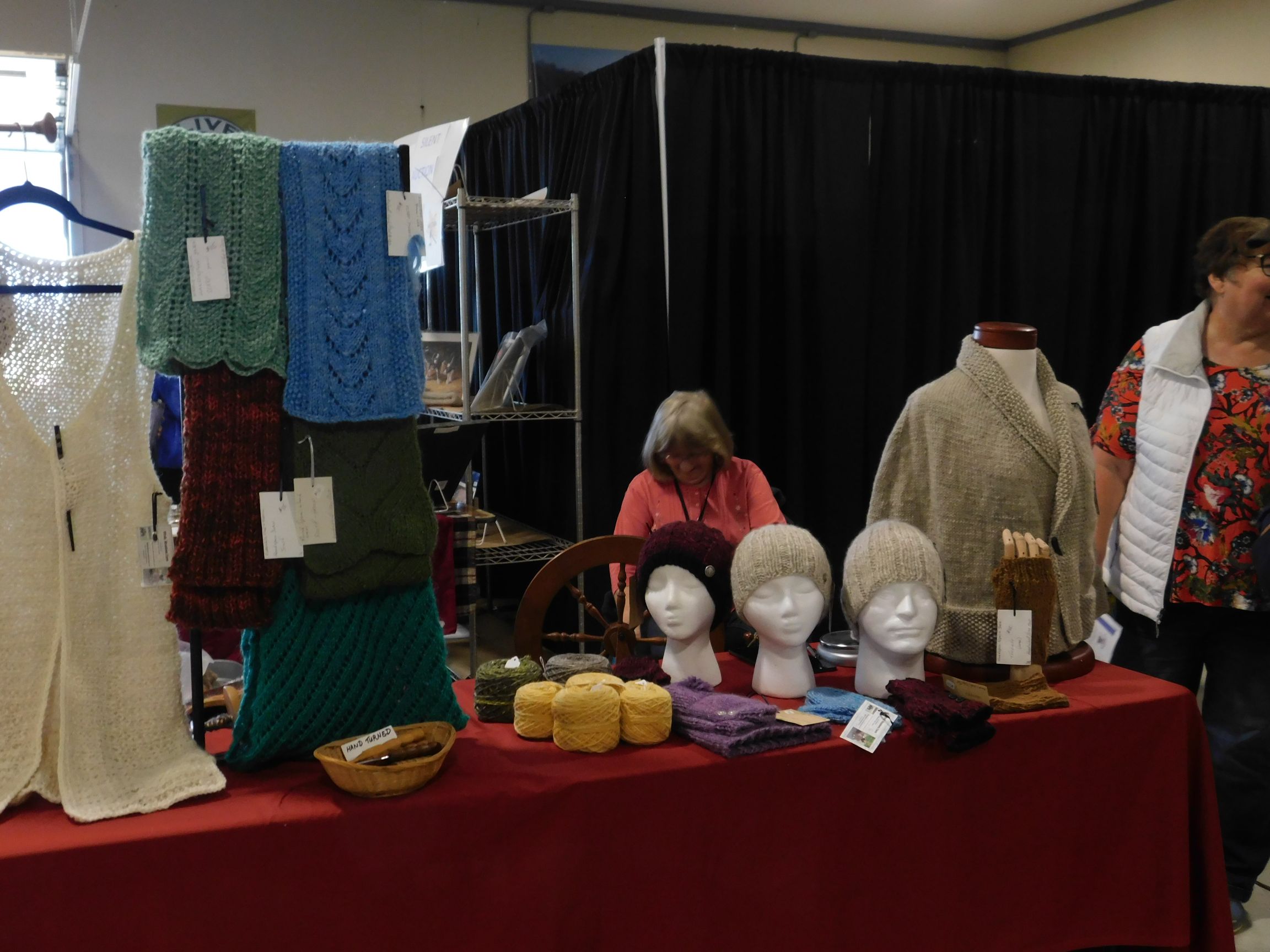 Windy Meadows Farm – 
Providing beautiful knitted and crocheted items of clothing,
as well as roving and fiber for your own projects. 
Watch a spinning demo!
Country Roots Farm –
Providing goat milk soaps as well as Honey, Jams & Jellies,
Beeswax Candles, and feed sack totes!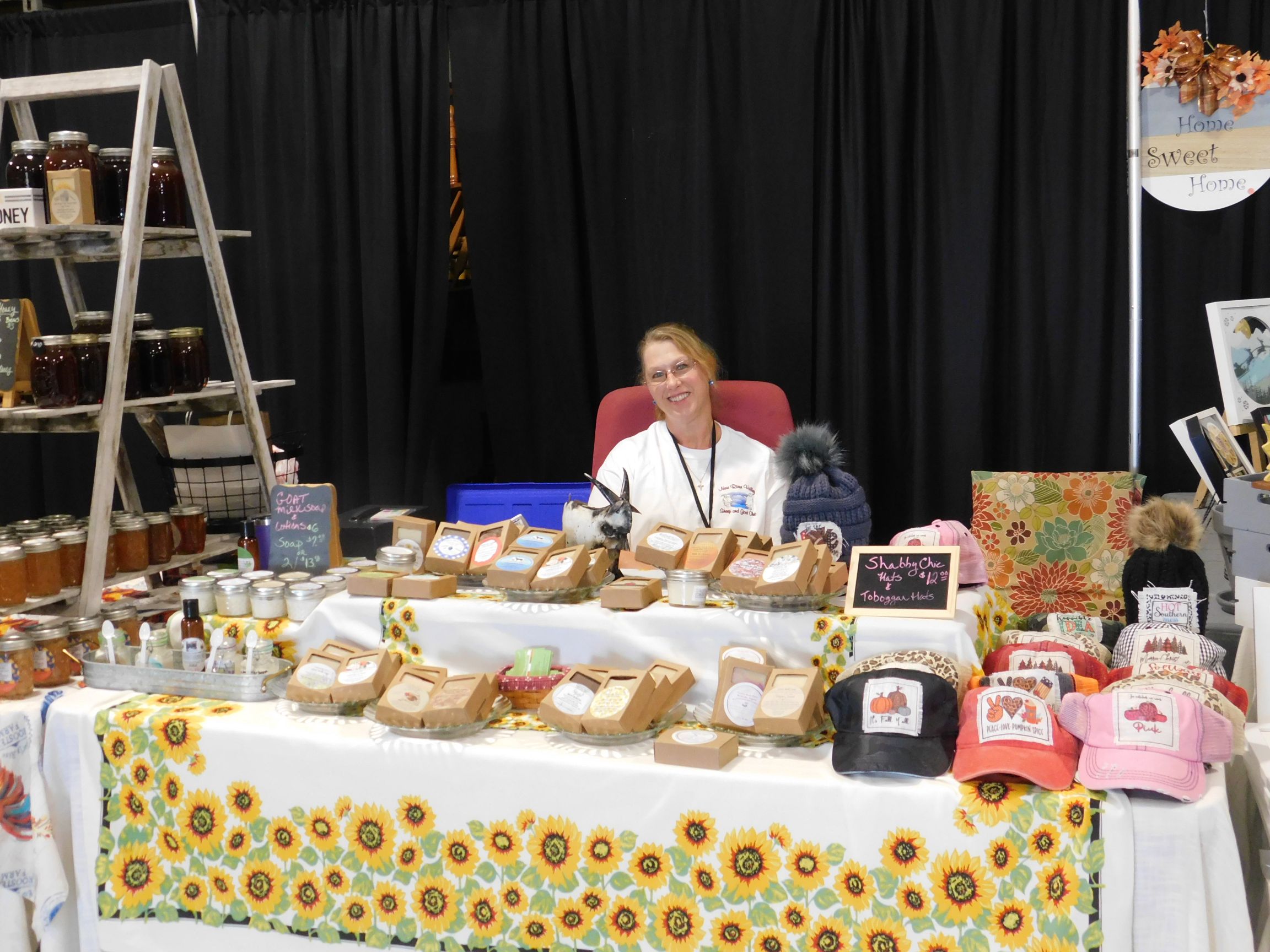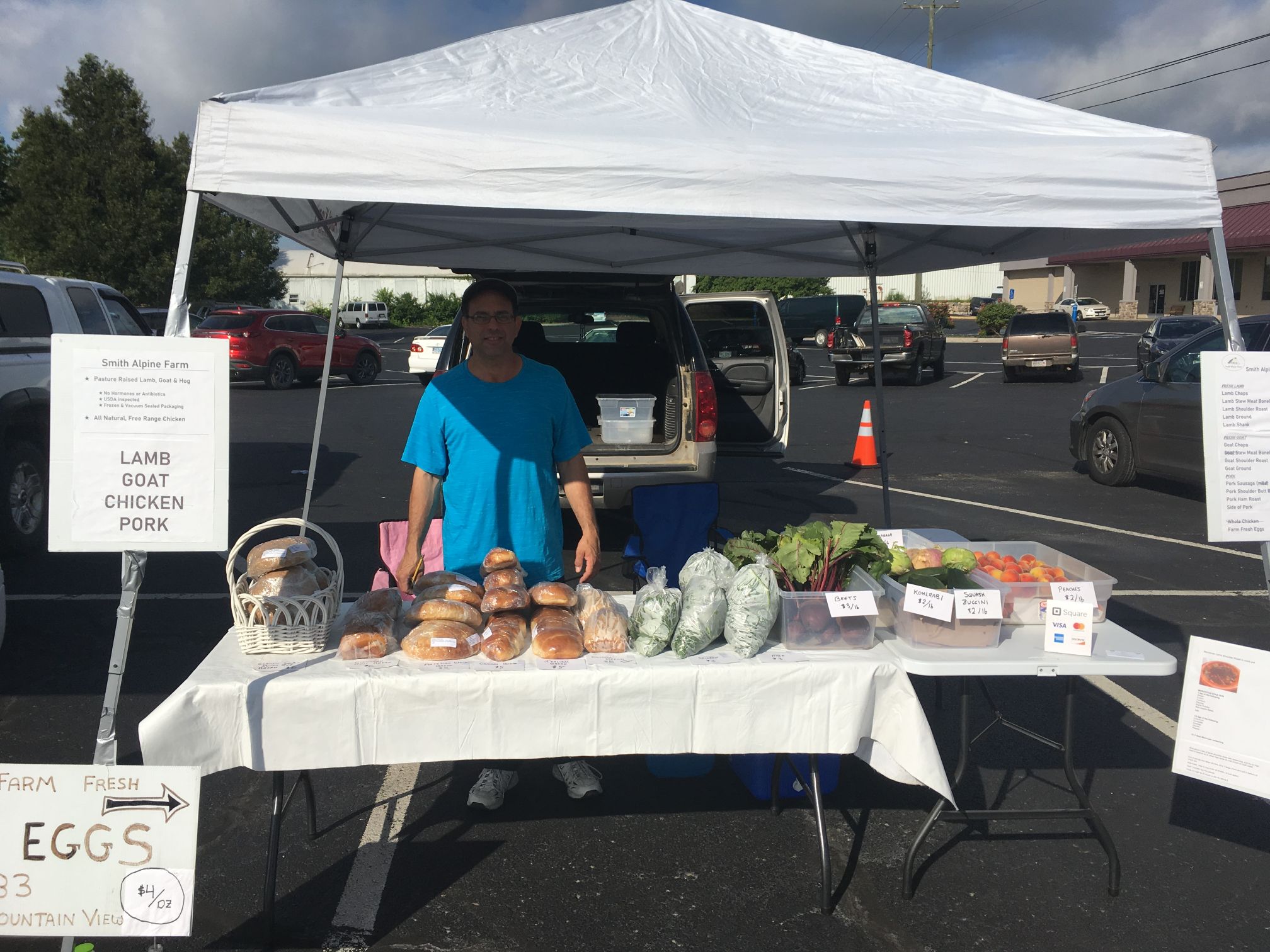 Smith Alpine Farm   Pasture Raised Locally grown lamb and goat meat.
No Hormones or Antibiotics
USDA Inspected
Frozen and Vaccuum sealed packaging
Come see us at the Radford Farmers Market every Saturday from May – October!
KenBar Farms will be returning again this year with their wildly popular selection of welcome mats, towels and other household decorative items all with a fun and sheepish theme!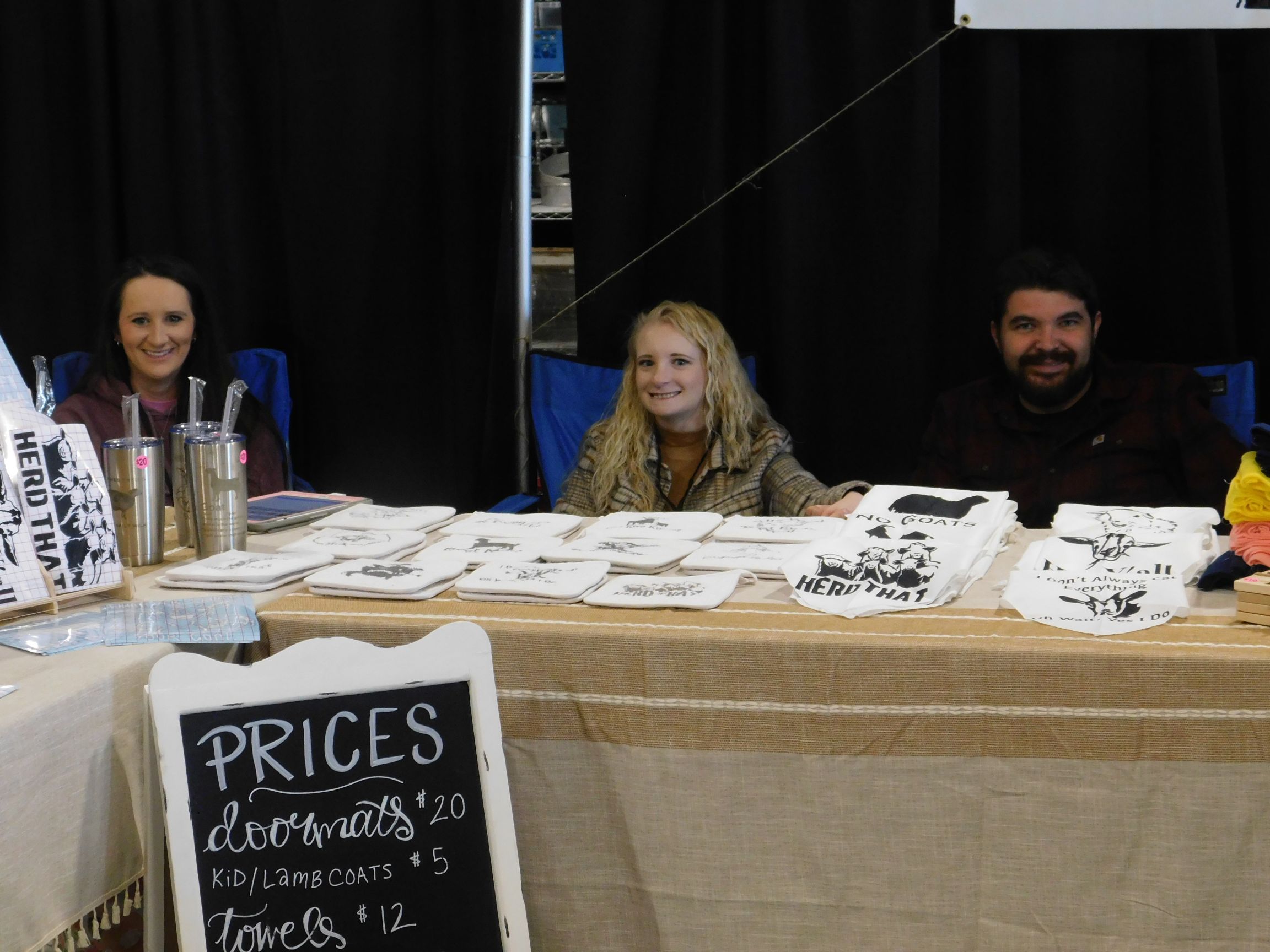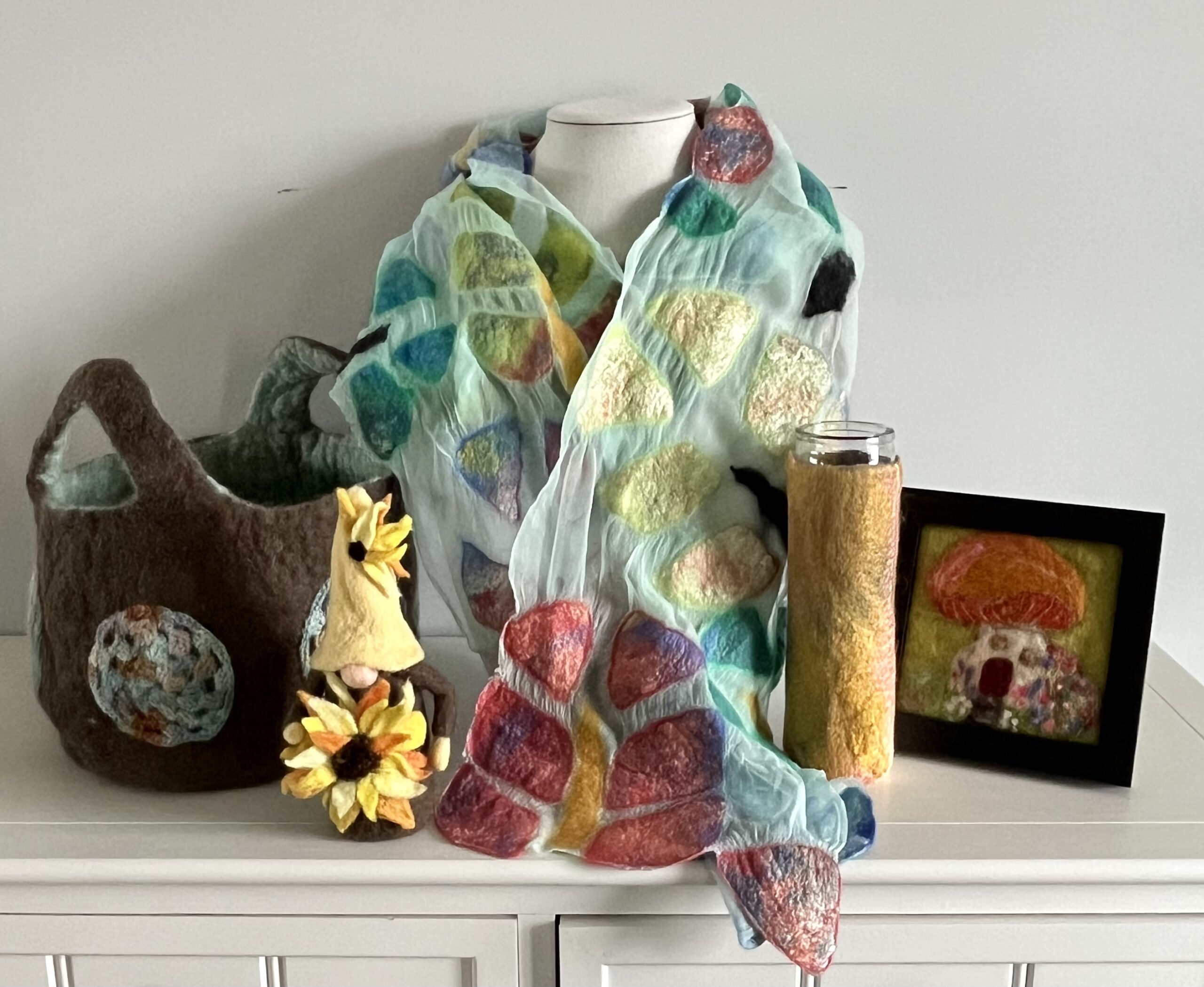 Blackdog Artwork is owned by Christa Jayne.  I love working with soft merino wool to create wearables such as scarves and vests. Nuno felting, which is a technique where silk is incorporated with wool, is a particular favorite of mine.   I also needle-felt gnomes, animals, and 2D pictures.  Maori and Bergshaff wool makes beautiful, sturdy felt baskets and other free-standing bowls.  I have begun cleaning and carding my own wool batts.  I also enjoy making art batts and experimenting with inclusions to make something beautiful.  Learning about and trying new techniques is so relaxing for me.
Wild Dot Arts is owned and operated by Sarah Martin. Established in
2014. Specializing in hand spun wool yarn, kitted hats, scarfs, needle
felted critters, and fingerless mittens. Epoxy jewelry and keychains,
leather earrings, Decals, Decorated sheep and cow skulls and bones,
and custom T shirts. Everything Wild Dot Arts produces is livestock,
sheep, and show industry driven and oriented. They are proud
supporters of the sheep industry and Ag education. The future of
agriculture is in the hands of our youth!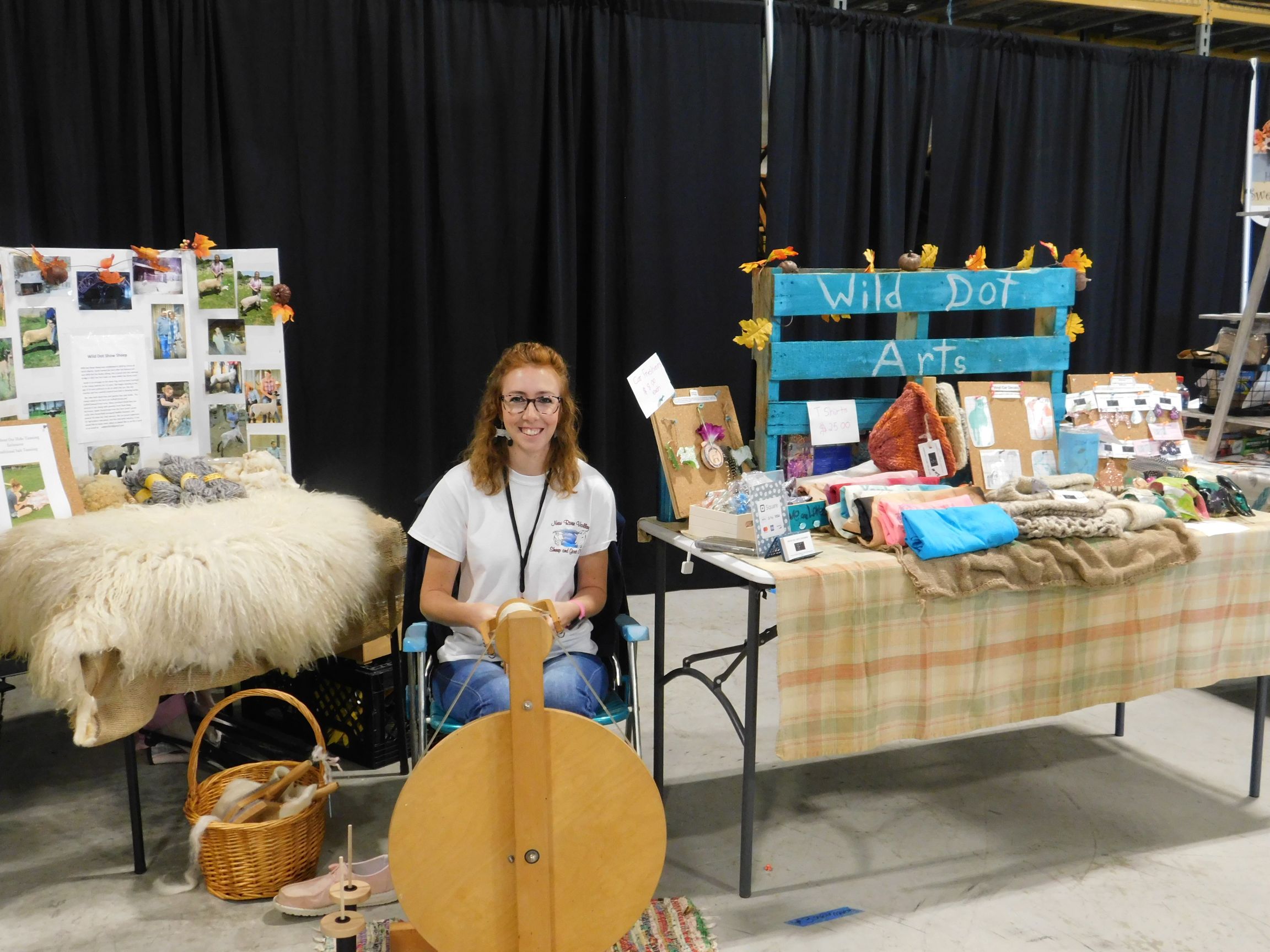 Ziegenwald Dairy is owned and operated by John and Andrea Woodworth. Our Farm is located on Possum Creek, near Gate City, in Scott Co. Virginia. We relocated to this area in December of 1993 and bought our first goats in spring of '94. In 2008 we attained our Grade A Dairy license which allows us to process milk, produce and sell homestead cheese. Our Cheese is made from the milk of only our own animals. We do not use hormones or antibiotics to increase milk production. We are the oldest established Grade A goat milk dairy in southwest Virginia.
We produce Chevre which is sold either plain or with added natural flavors. There is usually also some Colby style cheese available as well as mozzarella. In 2011 Feta was added to our list of farmstead cheeses. Our Camembert is a seasonal product sold at farmers markets or as special order only due to short shelf life. As of 2017 we also make a Swiss style cheese that we call Appalachian Lace. We do not add chemical preservatives or artificial color to any of our products.
You can visit us on Facebook under Ziegenwald Dairy or watch an episode of 'French Magnolia Cooks' on Youtube or PBS which features our dairy and cheese.